Do you work from home or spend a good deal of your time working at home? If so, you will likely have a home office or a space that you use to complete as much work as possible. For that reason, you may want to update or create an office space that is not only stylish, but functional for your needs. As such, here are a few of the best ideas that can help when it comes to decorating a stylish, but functional, home office.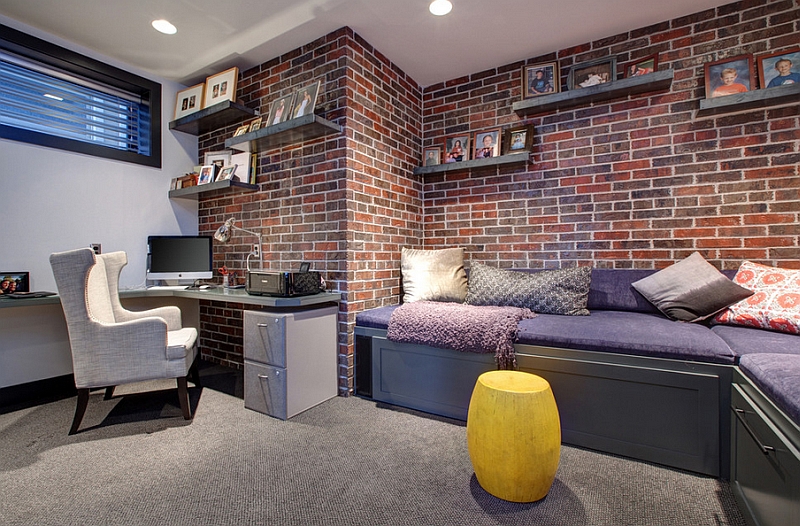 Use Nature as Inspiration 
If you spend a lot of time working indoors, it's safe to say that you may miss out on the beauty and clarity of going out into nature on a regular basis.
A good way to add this natural feel to your space is through house plants and bright, natural, colours – think lots of green in many forms. Adding a good picture such as a natural landscape can also be a good way to include this more natural element in your space. So, all you need to choose from then is what you prefer; a beautiful mountain scene or an image of a flower. The choice can fuel your work progress in the office, so choose wisely.
Vintage Theme  
Why not go vintage with your office appearance and have an old, but fashionable, style for the entire space? Then you may want to consider buying vintage furniture that actually works for your space and gives you that old-timey feeling. Think lots of brown, real wood and brown (faux) leather. With a little bit of time and effort you can easily make it feel like a professors escape room in no time.
Add a typewriter to the space for an added extra and authentic vintage feeling.
Furniture Choices
Ultimately, your contemporary furniture choices will be vitally important when it comes to properly decorating your home office space. The better your furniture choices are, the more comfortable and workable the space as a whole will be. Think especially about the chair you wish to work in, as the more comfortable it is the better your long-term back health will be. So, think luxury velvet furniture and similar for the best kind of office space.
Open Shelving
When it comes to working from home, you will likely need quite a bit of storage and similar in order to keep all of your work documents and similar well organised. The last place you want to have a disorganised mess of papers and similar is the home office. However, it is also important to install this shelving with not only enough space, but with an air of stylishness too. It needs to be aesthetically pleasing alongside the functional. This way, you will be able to enjoy it for both its purposes. This is where open shelving can become key.
Open shelving offers lots of space, but you can also make it stylish as you can alternative some of your work storage with vases, pictures and other small pieces of art.
Final Conclusion
The fact of the matter is that if you want a comfortable home office, it needs to also be functional in order to ensure that you get the right level of work completed and want to actually work in the space full time. Otherwise, you may find yourself with more excuses to be away from the space than actually working on it full time.
Functional Decorating Tips for a Home Office