It's wedding season and that means that many brides and grooms are busily planning every detail of their special day. And while more couples are opting for less traditional weddings and details to really express their individuality, there are still some major trends worth considering.
We want to help you find the perfect dress, decor for your reception, or even unique and delicious caterer!  Here are some of the top trends in weddings this year that will make planning your wedding easy.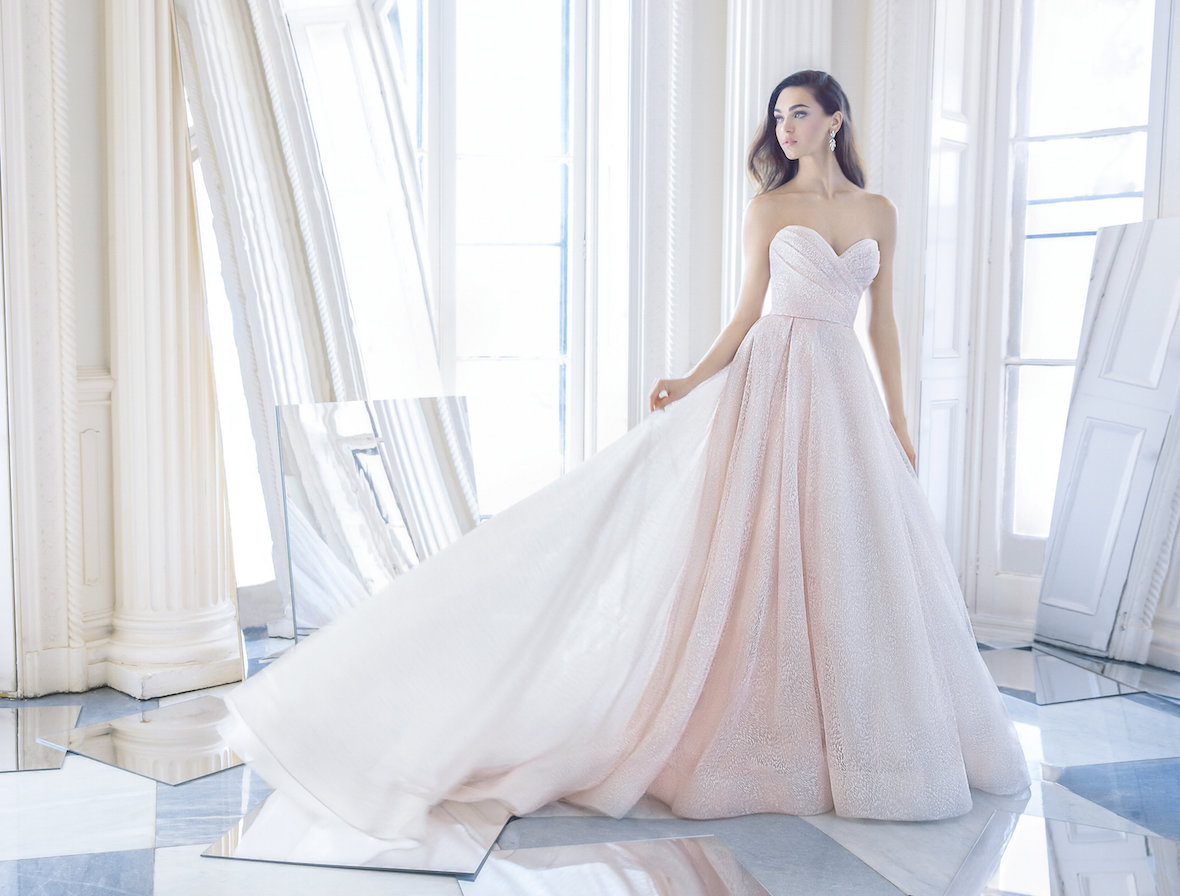 Decor
The most popular trend is using greenery and plants as an accent. From wreaths on doors to garlands along columns – greenery can be used everywhere. Weddings are the ultimate celebration of love, so it's only natural to want to incorporate nature into the decor. From using greenery as decoration on your tables and around the venue, to incorporating plants into your bouquets and centerpieces, this trend is versatile and beautiful.
Oftentimes, greenery is overlooked and underutilized as an accent for wedding decor. But it's fundamentally important to not only incorporate flowers into your design but to add greenery and plants because they add color and texture. Some venues are utilizing the skills of landscaping companies to create lush outdoor spaces for weddings.
Dresses
There are two main styles of dresses that are popular among brides right now: Simple elegance and bohemian chic. The former is characterized by clean lines paired with soft fabric, while the latter features bold prints that complement a free-spirited personality.
Bohemian gowns are simple yet elegant and have flowing silhouettes that will wow your guests. Bohemian chic wedding dresses are popular because they have a relaxed, effortless style that's gorgeous for many different kinds of weddings.
A lot of couples are leaving behind super formal weddings as as a consequence of the stress and tumultuousness of the past year.  Many people have spent months away from friends and loved ones  and are eager to spend time with them on their special day.  They want a more casual atmosphere where they can enjoy themselves.
Venues 
With the Coronavirus still widespread, outdoor venues are key to providing the best and safest experience for all wedding guests.  Outdoor settings are not ideal in all seasons, obviously, but they are a good choice when weather permits.  For colder weather areas, more and more couples are seeking out event tents to provide more comfortable experiences for their receptions.
Event tents offer many benefits over traditional indoor reception halls or banquet facilities that may be located indoors or outdoors. Event tents tend to have less of an impact on your environment – this is especially important if you're having your wedding outdoors! Your guests will appreciate being outside surrounded by nature while enjoying the comfort of a tent with heating and cooling systems.   They'll also enjoy ample seating arrangements inside which are usually possible inside event tents.  Tents make great additions to any venue because they help create ambiance with lighting and assure that all of your guests will be safe.
Catering
With more and more weddings being held outdoors, taco catering is becoming a popular choice for outdoor receptions as an alternative to traditional foods.  The focus of the wedding is not just on food, but also on fun. Taco catering is a great way to provide awesome food that also fits the fun, relaxed vibe.
Taco catering will make your guests' mouths water and keep them coming back for more! There's nothing better than tacos on a warm summer day (or any day!) and taco catering packages are designed specifically for outdoor events like weddings.
Taco catering is an especially popular trend for those who may not be able to afford a sit-down dinner for their guests.  Budget constraints have enabled couples to get creative and find more affordable alternatives.
Individual Cakes or Desserts
Individual desserts are fast becoming more prevalent at weddings.  More couples are realizing that they don't have to compromise on what they want.  They can get cakes to suit more than one preference or dietary need.  Not only this but individual cakes or desserts are much more convenient to distribute.  Keeping everyone's safety in mind, mini cakes or desserts are the perfect way to have dessert during the pandemic because you don't need wait staff to serve cake.  Anything that minimizes the amount of people handling food or circulating around the venue is good.
Wedding season is in full swing and it's time to start thinking about what you want your big day to look like. We know that weddings right now may be difficult for health or budgetary issues, but with creativity and a bit of guidance from the top trends you can have a wedding that is tailor-made for you!
Top Trends for Weddings This Year: Ideas & Insights