At times the tiniest of mistakes can be quite costly; every Heavy Goods Vehicle driver with a class 1 licence knows this.
Sometimes however, HGV drivers do not know how even the smallest of mistakes can decrease a fleet's overall profitability by negatively affecting the productivity and efficacy of the business and safety of the fleet.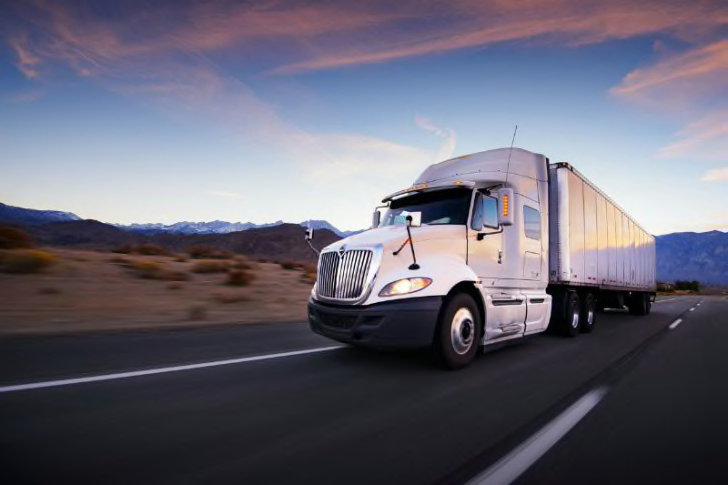 We are certain that the ability of a fleet manager to perform their job as effectively as possible is negatively affected by the following list of seemingly small mistakes.
1. Failure To Insert The Driver Card In The Tachograph
It is illegal for the driver to drive an HGV before putting the driver card in the tachograph.
Furthermore, when processing time sheets and the corresponding payroll, officer workers are highly inconvenienced as the tacho record isn't linked to the correct driver.
On top of this, any potential insurance claim that the company would like to make would be complicated by the fact that according to the tacho the vehicle is being operated by an unqualified driver as the tachograph card is not in place.
2. Incorrectly Logging Breaks As "Other Work"
A driver's hours may be misstated, and their rights infringed upon, when they press the wrong button, logging their break as "other work"; something that seems insignificant, at the time, but may lead to more serious issues further down the road.
It's essential that breaks are logged correctly considering the fact that they are a legal requirement.
This helps avoid fatigue as drivers are allowed to take the breaks they need to get the rest up and get ready for work.
Knowing that everything is going smoothly also gives fleet managers back at the office some much needed peace of mind.
3. Scheduling Breaks Inefficiently
Understandably, HGV drivers may sometimes forget to make room for breaks when planning their day given the demanding schedules they have to abide by.
This sadly makes things harder for fleet managers as they are supposed to ensure that drivers take their legally assigned breaks while still making all deliveries on time.
To ensure that they can take their breaks without affecting delivery times, drivers need to efficiently plan routes in advance especially considering the fact that the law sets a 4½ hour limit on driving.
4. Misstating Driver Hours
Recording incorrect driver hours is one sure way to make fleet managers go mad.
Everyone wants to receive their full deserved pay, and, at best, this misreporting is bound to create timesheet and payroll related issues.
Fleet managers could incorrectly conclude that drivers are going against the law, or vice versa, at worst.
To avoid going against the law and ensure that they get paid what they deserve, drivers must make sure that they are reporting the correct hours.
5. Being Unreachable While Driving
When the driver is on the road, they must maintain contact with their fleet managers.
Even though drivers should not use their phone while driving, it is hard to tell whether they are ignoring it because they are driving or simply because they don't want to pick up their fleet manager's calls!
To make it easier for fleet managers to come up with accurate ETAs and update drivers on any relevant developments it is important for drivers to communicate their location whenever possible.
HGV operators can help create a safer and more efficient operation, make the fleet manager's job easier leading to a smoother operation overall by being alive to the above mistakes and doing their best to avoid them.
Using a Mobile Resource Management platform that directly links to the tachograph on the vehicle can help fleet operators overcome all of the above listed challenges.
With it, you will have the latest information you need, without having to contact your drivers, to be able to assign work in an efficient and swift manner and keep your fleet safer.
Fleet Managers Go Mad Over These 5 HGV Driver Mistakes